Update regarding European Shipping (Airmail and EMS suspending service to most countries, Surface Mail and Yamato still available)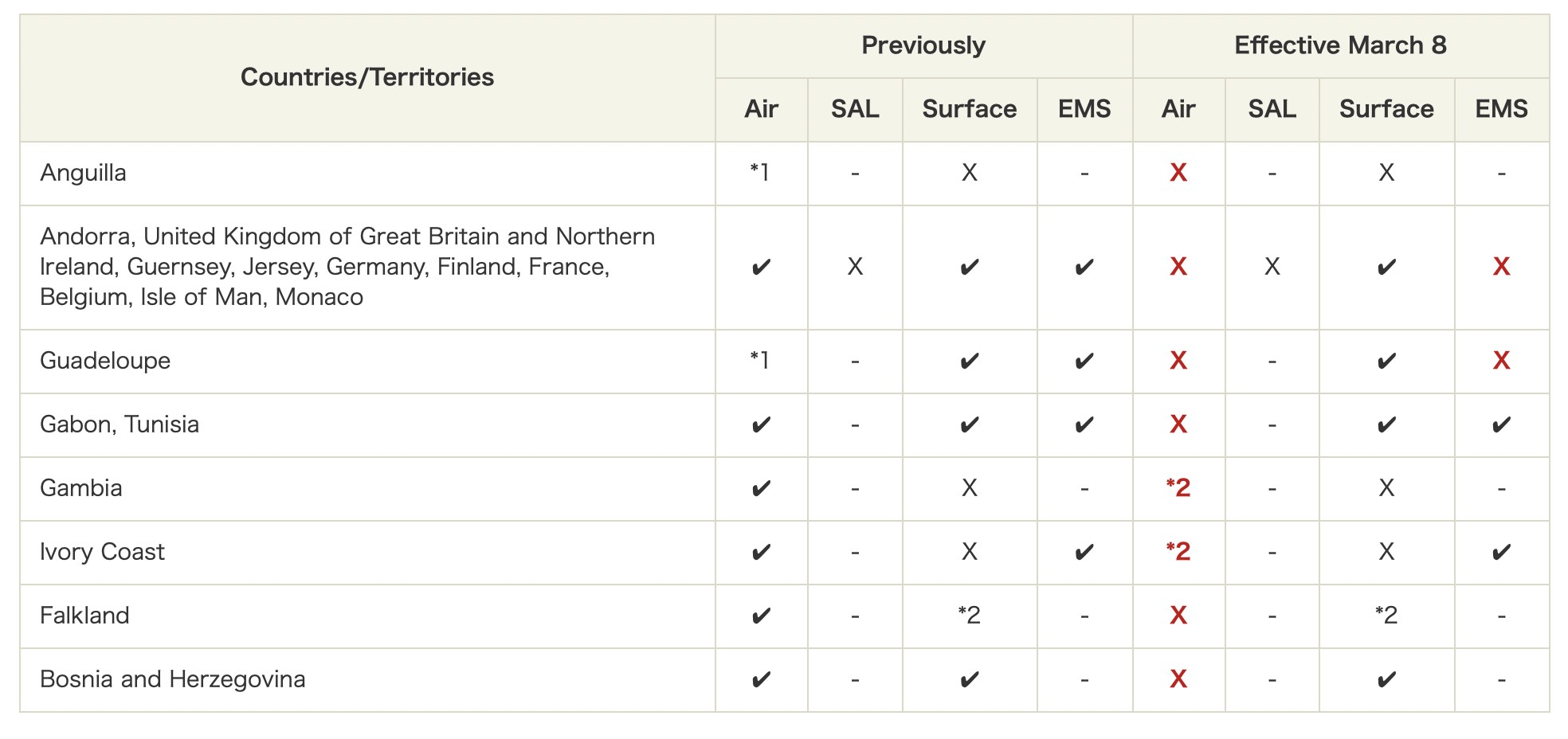 Just got this from the post office.

"Because mail transportation to various countries/territories has been disrupted due to the unstable situation in Ukraine, we will make the following changes to mail service shown in the table below effective March 8."

If you live in Europe Sea Mail and Yamato mail are still options but if you want to use other shipping methods please send me a message first so I can check up to date shipping options.